Postgraduate students of the AADRL London, one of the research partners of the Agent-Based Semiology Research Group Vienna, were presenting, discussing and defending results of their latest design research about paramteric semiology over the course of two days filled with reviews, discussions and lectures.
Investigating the future of Culture, Housing and Work in three parallel yet related research agendas, students in the studio of Patrik Schumacher and Pierandrea Angius were looking into novel occupation patterns for contemporary office environments, focusing on the development of semiologically encoded and crowd-driven systems of office furniture.
Future Work – Agent-Based Parametric Semiology
Tutors: Patrik Schumacher. Assistant: Pierandrea Angius
Patrik Schumacher's studio aims to contribute to the "semiological project" that promises to upgrade architecture's communicative capacity within work environments and thus the social functionality of the designed and built environment through designed architectural code that manifests itself via crowd modelling of the agent's behavioural rules.
Team HEX(i)FINITY: Haotian Man, Lu Wang, Xiodan Yang, ChendN Zhang.
Team COR(AL)ATIONS: Michel Ghulmiyyah, Maria Laura Barriola, I-Tzu Wang, Yu Sun.
Team INTERLACE: Huiyuan LI, Xuan Zhou, Man Mei Lam, Ruixue Wang.
Team VORTEXTURE: Madhuri Machchhi, Miroslav Naskov, Qi Liu, Xianfang Chan.
Jury: Caroline Bos, Daniele Quercia, Mollie Wright Steenson, Ross Lovegrove, Ena Lorett-Fritschi, Francis Aish, Gilles Retsin, Vibiama Muscettola, Robert Neumayr, Dara Huang, Adam Davis, Albert Williamson-Taylor, Paulo Flores, Tyson Hosmer, Anna Shapiro, Manja van de Worp.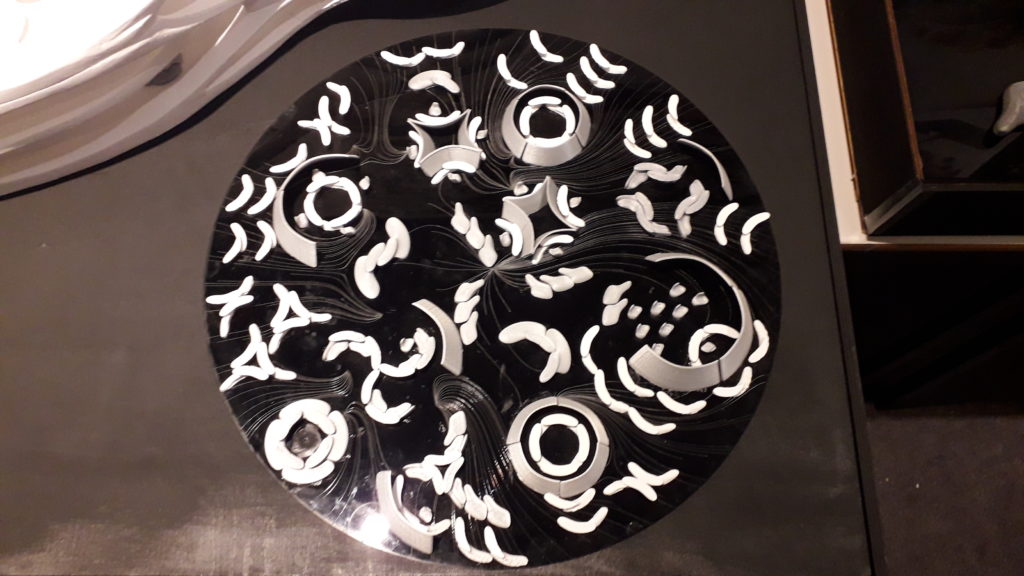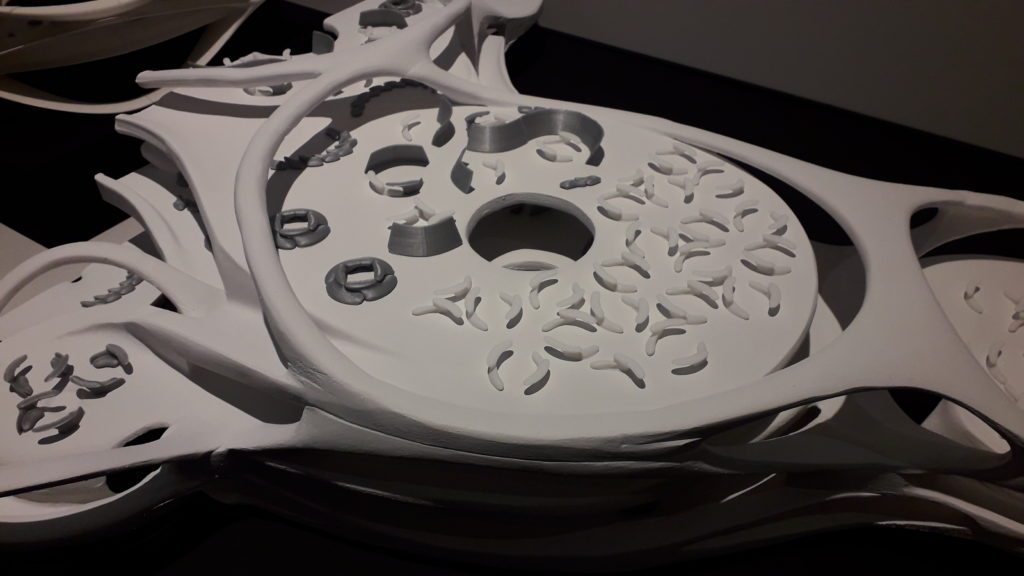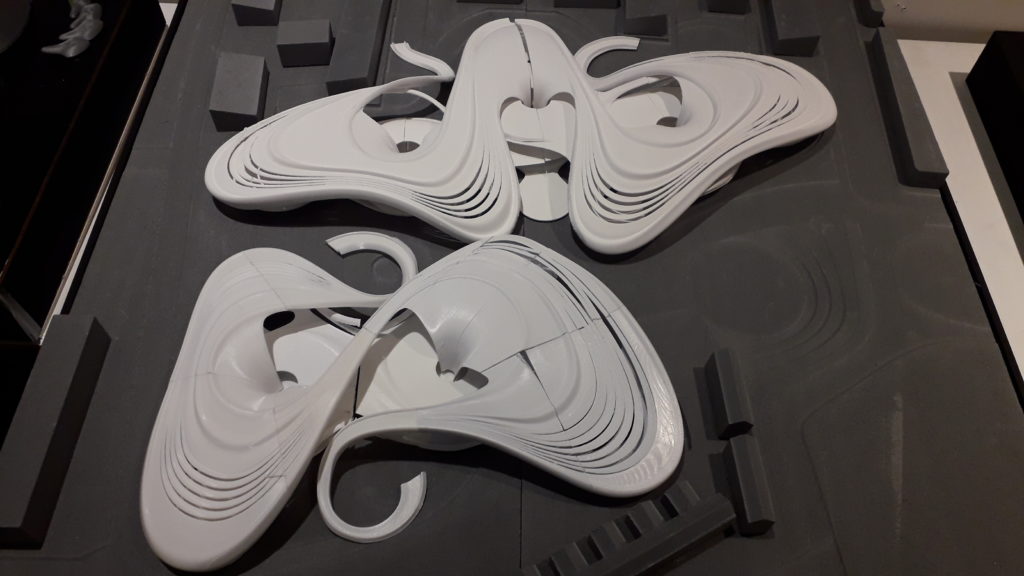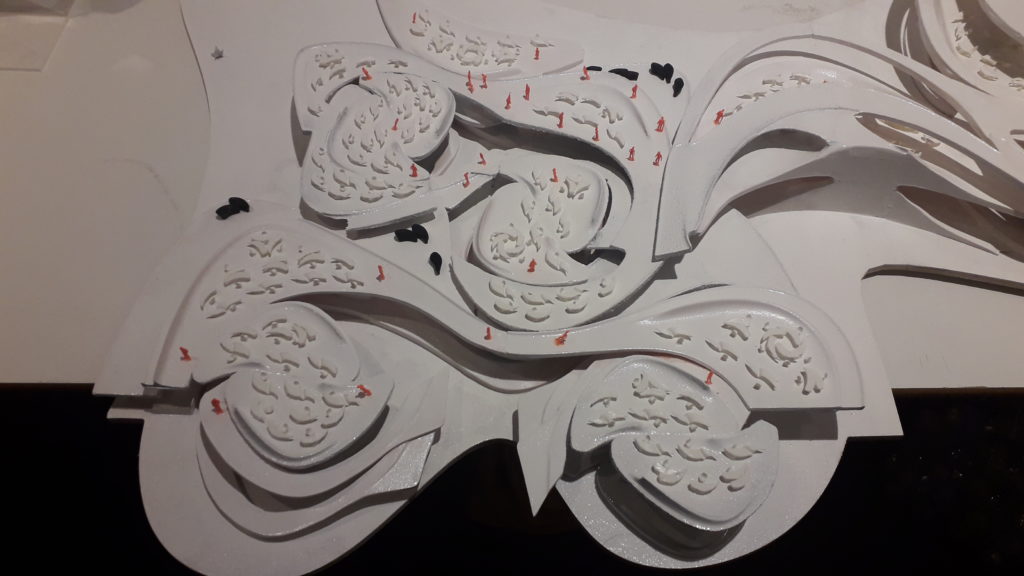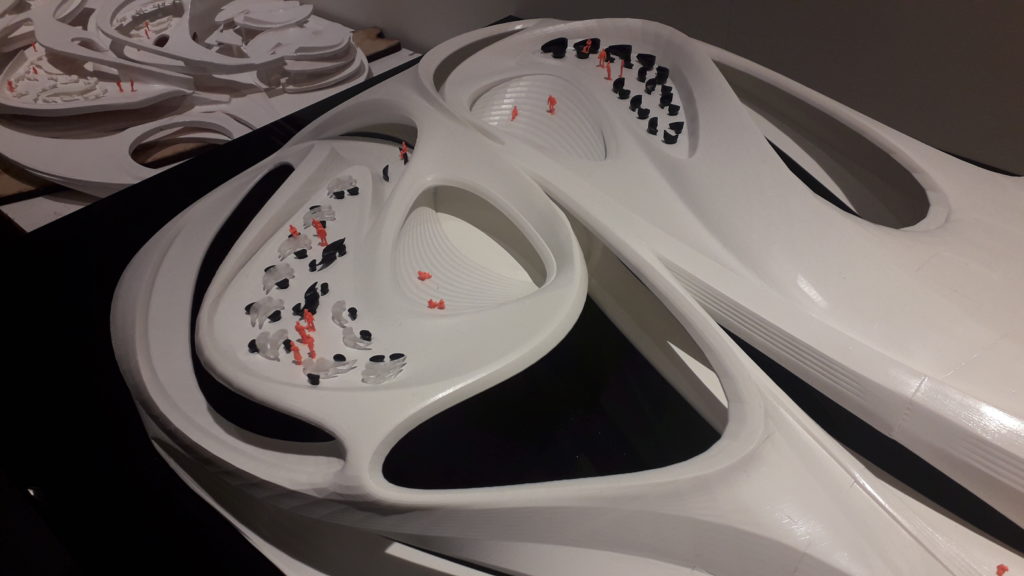 AA DRL
Director: Theodore Spyropoulos
Founder: Patrik Schumacher
Course Master: Shajay Bhooshan